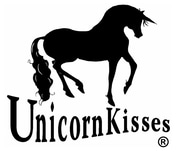 This is not your usual fairy tale, adventure or fantasy.
You won't be reading about wishing or hoping, (much), witches or warlocks, (at all), but there is a sorcerer, some bad guys, great guys, enticing surprises, magical moments and a sprinkle of laugh-out-loud.
Join us on the road to the Tower of Dreams and, on the way, you might become extraordinary, find the unimaginable or discover great mysteries. Fickle heroes and spectacular heroines will help you on your way. And we guarantee (you might) just fall in love with those they deeply treasure.
Follow the journey, or read the books in whichever order you like.
But remember, nothing is ever always what it seems. We'll see you there, in the World of Wish!
Unicorns of Wish
'T
here are many stories of the days when the great trees lived in the outside world, well before WISH was created by First Ones.
E
ven then, the unicorn forests were older than ages. And the unicorns were older than that…
C
andela and
C
oraggio's herd was born when light touched dew and dew touched sun-drifts… in places that were not of earth or stars.
'
Excerpt from Journey of Trees - the Unicorns of Wish books
*********
Each book in this series can be read as part of the series or on its own. That makes it easy! Read about Rielle and the faithful Pud on their epic journey of discoveries and friendships and revel in this story of ultimate empowerment, majesty and destiny.
The Unicorns of Wish Books embody the depth of imagination that makes fantasy what it should be: entrancing and inviting. Books that can be read again and again and each time they will reveal another gem.
From Tweens through to YA, or anyone who craves a fantastical adventure.
Deby Adair is an Australian author and artist.
Her published works include children's books, Young Adult books, non-fiction and short stories, and also include many beautiful artworks such as the covers of the Unicorns of Wish books and more.
The artworks, prose and blog material which are the original works of Deby Adair featured on Unicorn Kisses is subject to Copyright. Please contact us for our list of permissions.